By Linda Chase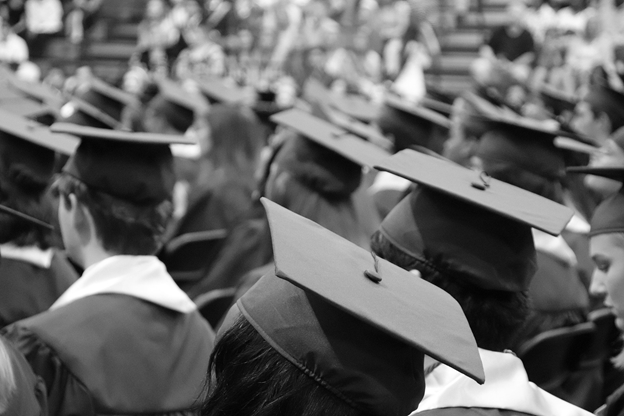 Young adults with disabilities may find that starting a career in business is a great option for the future. Starting your own successful business often begins with a solid education and quality internship. The journey to starting your own career in business starts with choosing a degree program that spurs your interest and offers long-term career options.
Start Your Journey with a Degree
As you think about a career and potentially starting your own business, consider the varying degrees that can help you reach that goal. Degrees that will likely produce a lucrative career are often related to information technology.
An IT degree can be earned online and will enable you to learn about information technology and how it applies to data analytics or cybersecurity. IT degrees offer the additional benefit of being quite lucrative with the average salary being between $67,000–$104,000 per year, depending on the specific area of tech.
Earning a degree in science, technology, engineering, or mathematics (STEM) is bound to open a variety of options with great financial benefit. Mechanical engineering degrees are a profitable pursuit, yielding a salary of approximately $88,000 annually. Degrees in STEM fields are often highly sustainable and transfer well from one company to another.
A science degree can offer a vast selection of career options such as environmental science. Scientific fields are ever-growing and can make a difference globally. The estimated salary range for positions in the field of science is $35,000–$325,000 annually, depending on the type of position and the area you live in. Often, these fields offer fascinating internships that bolster career options.
Getting an Awesome Internship
Finding the right internship can impact your career for years to come. For young adults completing a degree program, internships are an important factor in career success.
Prior to applying for internships, do some research to determine which programs offer the greatest percentage of transfer to positions within the company. Think about the variety of experiences you can have at a prospective internship, and what new skills you can learn at the company. Some internships even offer a stipend or hourly pay rate which may sweeten the deal.
Remember that as you apply and interview for internships, you are also interviewing them. What can the company offer for on-the-job experience? Be prepared to answer questions about your own interests and passions, and what drew you to this work.
Landing that First Job
After the internship is complete and you prepare to enter your chosen career, landing your first job will be an exciting endeavor. By this time, you will have completed your degree and internship and will be ready to roll.
As you prepare and apply for entry-level jobs within your field, it may help to spiff up your resume. List your college experience and degree specialty, as well as outlining your internship responsibilities. Consider drafting a work philosophy or aspects of your learning and work experience that have positively impacted you.
Job interviews can be anxiety-provoking. Practice your interview skills and think about common questions you may expect and others you may not anticipate. Many companies will ask about your strengths and weaknesses when it comes to working life. Try to have a response in mind that is honest and forthright, while offering your methods for working around these difficulties and capitalizing on your strengths.
Launching a Consulting Business
At some point in your career, when you have developed experience and industry knowledge, it may be worthwhile to think about a consulting business. Consulting as an experienced professional can offer vast rewards, including lucrative compensation and increased flexibility in a work schedule to accommodate additional interests and passions.
Young adults with disabilities often have a unique perspective and life experience that is important to the workforce. Utilizing those experiences and perspectives, earning a degree, and becoming a leader in your chosen career is a powerful way to make a difference in the world.
About The Author:
Linda Chase created Able Hire to help people with disabilities build rewarding, successful careers. As a person with disabilities herself, Linda understands the challenges people with disabilities face when trying to get hired. She hopes Able Hire will be a resource for people with disabilities seeking jobs and for hiring managers seeking a better understanding of what people with disabilities have to offer.