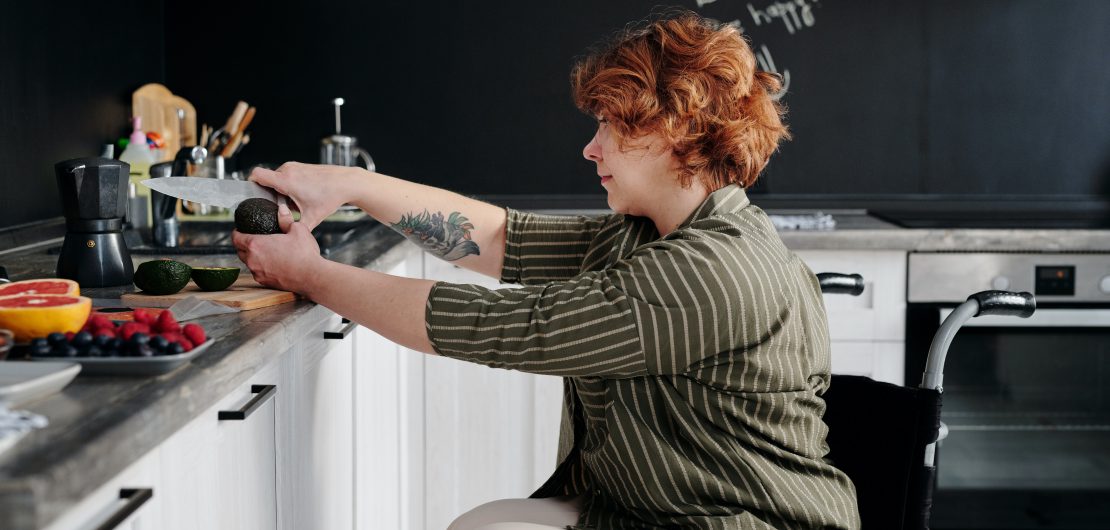 By Ed Carter
Unfortunately, there is a shortage of accessible housing in America. If you're searching for an accessible home to accommodate yourself or your child, you may need to hunt carefully and be prepared to make modifications.  In this article, we hope to demystify the process by sharing tools and advice that will make your accessible house hunt easier.
Manage Your Stress
Moving is stressful for anyone, including individuals with disabilities. To keep your stress levels down, try making and completing a detailed pre-move checklist. If you can pull it off, try to have accessibility modifications on the new home completed before you move in.
Use an Online Value Estimator
When you're judging what your current home might return in a sale or looking for a new home that fits your budget, an online home-value estimator may be a good resource. These tools provide a ballpark figure of what a specific home is likely worth. Keep in mind, however, that a professional home appraisal will be necessary to arrive at an unbiased, accurate reflection of a home's value.
Consider What You Need
Accessible homes may have an array of features. These can vary tremendously; For instance, a tall wheelchair user may have different needs than a wheelchair user of average height. 
To narrow down your requirements and help get an idea of what renovations may cost, you may find it helpful to contact a professional. One example is a Certified Aging-in-Place Specialist. CAPS remodelers have special expertise when it comes to making homes accessible to the elderly.
There are other potential resources, too. Your area's homebuilders' association may be able to point you toward contractors with experience making accessibility modifications. An occupational therapist can also be a good source of advice.
Don't forget that homes may even need seemingly small elements like their locks modified. Changing the locks on a new home is an opportunity to modify the hardware so that it fits your needs. For example, locks that are not difficult to use are a component recommended by the Americans with Disabilities Act, which applies to public accommodations, businesses, and government facilities but can also inform home renovations.
Understand Opportunities in the Home-Buying Process
The home-buying process may present myriad opportunities to save money. One is purchasing a house as is — in other words, getting the home possibly below market value with the understanding it's not in the best shape. Purchasing a fixer-upper means you may need to make more post-purchase renovations than usual, but you'll also save money up front.
Before doing this, thoroughly inspect the property, talk to a lawyer, and research the property's land records for warning signs. Also be sure to take into account estimated costs of post-purchase renovations, especially when combined with those of accessibility modifications. 
Find the Right Rental
If buying a home isn't part of your plan, there are still plenty of rental options available for those who require accessible accommodations. Particularly if you're moving out of the city, there are opportunities for more space (and possibly lower rent) in smaller areas like Bellmore or even Stamford. When surveying apartments for rent, use an online directory that can help you filter for certain amenities specific to accessible housing. While any complex is required to meet ADA standards, some offer more. 
Find Your Next Accessible Home
To set yourself up for success while hunting for an accessible home, go in with an understanding of what you need, look for potential bargains, and consult with specialists to learn about what the new home should have. That will help you form a budget and purchase wisely.