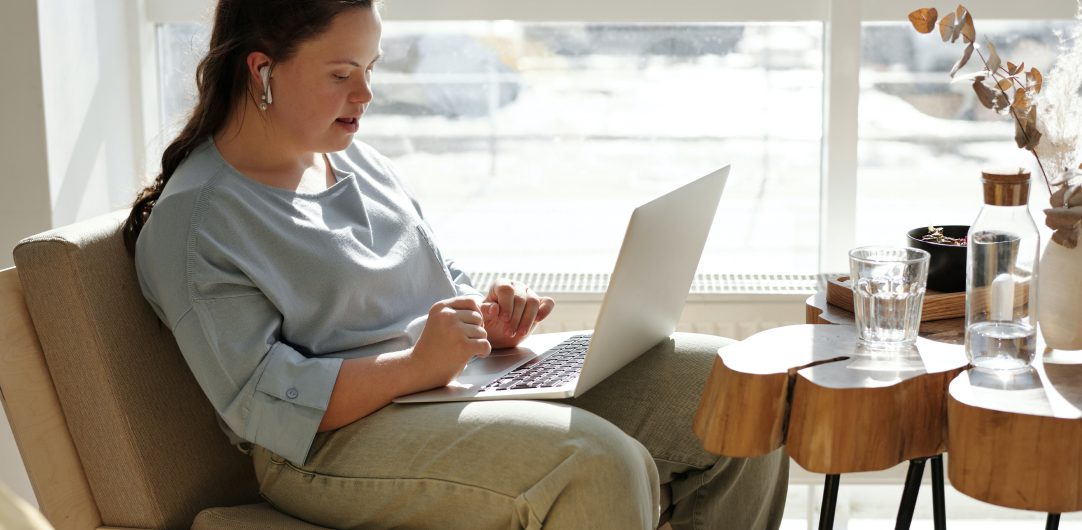 From enhanced data tracking for students, to wearables, technological advancements are giving individuals with disabilities a chance to interact with the world in an easier and safer way. For many, that also means being able to enter the job market in a new and exciting way. Thanks to specific apps for people with disabilities, barriers are being eliminated and individuals are able to land their dream job.
The key to taking advantage of these technological achievements is having a reliable smartphone. That way, you can download the apps and be sure they are going to be available when you need them the most. A reliable smartphone is also necessary for potential employers and new coworkers to get in touch with you when needed. If your current phone is less than reliable, it may be time for a new one. Check out the iPhone XS Max, a super-fast phone with a great battery life to get you through your day both at work and at home. If you want something with similar capabilities on a smaller budget, look at the Google Pixel 3A. It also has a massive battery life and plenty of processing power for even the most demanding apps. You can get a great deal on your new phone if you do a trade-in with your old one, or consider upgrading your plan to unlimited, which can save you hundreds!
Don't overlook common accessories that can make your phone easier to use, too. One such addition is a Popsocket. These handy little gizmos make it easier to hold your phone, and they fold out of the way when not in use. They are very affordable, and they come in a variety of styles to reflect your profession and personal flair.
Similarly, you might consider adding an armband carrying case or lavalier-style wallet to slip your phone into when not in use. These options keep your phone close by so you can maintain communications with clients and colleagues while you're on the go.
Once you have the smartphone you need to outfit it with appropriate apps that can help set you up for success. You can start with these next 3 apps.
Helping People With Disabilities Find Jobs With These 3 Apps
Here are three best apps that are leading the pack when it comes to breaking down barriers and helping people with disabilities find jobs.

Be My Eyes
Be My Eyes is an app designed for the visually impaired. The free app matches those with low or no vision with volunteers who can be their eyes for them. The visually impaired individual requests help with their smartphone. They are then connected with a seeing volunteer through a video call. The volunteer can help the user with a variety of tasks including reading expiration dates on groceries or picking out a shirt to match their pants, among other things. There are more than three million volunteers currently signed up with the service around the world. That means wait times are low and getting visual assistance takes only moments.
uSound
People with hearing disabilities may struggle to understand speakers in certain situations. For instance, they may be able to hear in a one-on-one conversation, but find it difficult to hear when there are outside noises. Or they might struggle in a conference room when the boss is laying out that year's strategy. Enter Ava. Developers designed the app to be a portable translator. It assists the user by turning speech into text when the phone is held up to the speaker. It may be the perfect solution for those struggling in the work environment due to hearing loss and impairment.
Wheelmap
For wheelchair users, getting to their job can be a struggle. If their job takes them outside of their normal route, it can be even harder. Wheelmap is here to help. This app has a worldwide, searchable map of wheelchair-friendly locations. So if work or play takes you somewhere you aren't familiar with, a quick search on the app will give you the information you need to get around comfortably. The map is crowdsourced and updated, meaning you'll get the information from other wheelchair users. No longer will wheelchair users need to worry about the accessibility of a location before they arrive. That can take a lot of the doubt and worry out of getting out and about.
Final Thoughts
These three apps are just the beginning. There are hundreds of apps available in both the Apple and Android stores that can increase accessibility and eliminate barriers. On top of these, there are plenty of other applications that can help maximize efficiency for people with disabilities. No matter what your specific physical or mental challenge may be, it's worth checking out your options to see if there is an app designed to help you in your career pursuits.