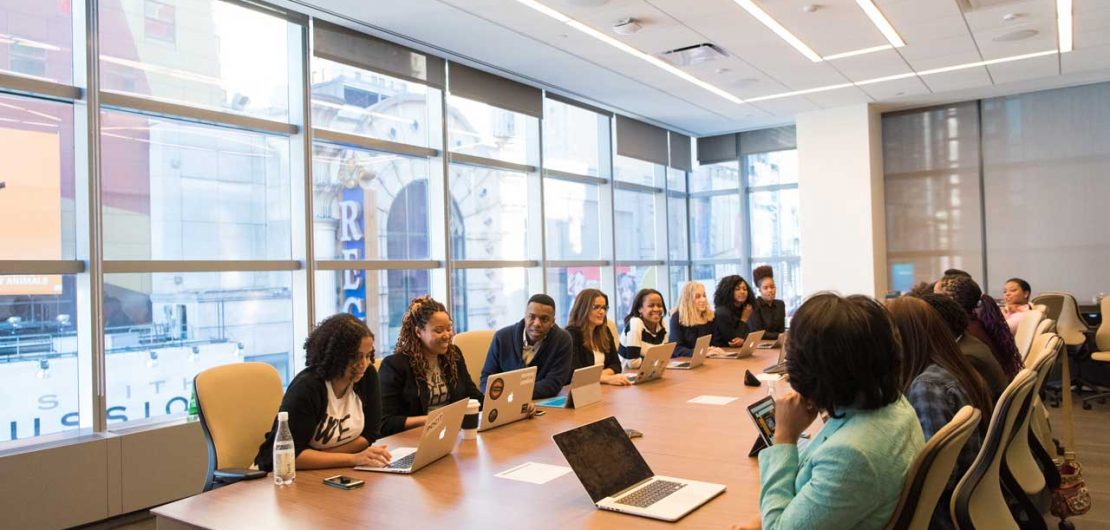 Michael Radicone MsEd – Creator of Datability
Michael Radicone is a special education Teacher, Applied Behavior Analysis (ABA) Therapist, as well as a parent and peer trainer in the Oceanside Union Free School District, Oceanside New York. He graduated with his Master's in Education from Long Island University, CW Posts' Competencies in Autism and Special Education (C.A.S.E.) program and began his career working with students with developmental disabilities at the Ascent program in Deer Park, New York. After years in the private school sector, Mike was hired to create a self-contained classroom program for students with developmental disabilities in the Oceanside school district. It was here that he applied the data collection techniques learned in his years as an ABA therapist to the public school system. He also began to use the data he collected to determine if his students were ready to be mainstreamed into the typical classroom setting. Mike was asked to replicate his program in the middle school where he remained for 4 years. More recently, Mike was asked to create a new program in Oceanside's alternative high school, Castleton Academy to bring students back, or keep them from going to, out of district placements.
Mike has presented at a number of conferences and venues on a wide variety of topics. In 2008, and 2009, He lectured at the Asperger's and High Functioning Autism Association of New York's conference on the use of data in mainstreaming students. In 2012, he addressed Oceanside's board of education on the importance of alternative education as well as the need to accept younger students into the program. In 2014 and 2015, Mike presented at the New York State Alternative conference on integrating positive psychology in education. Most recently, he presented his data collection iPad application, Datability ©, to the Long Island Association of Special Education Administrators.
Mike is the recipient of the Honorary Life Member Award from the New York State Congress of Parents and Teachers, Inc. (PTA) for his work with children and young adults with disabilities, his dedication to the special needs community, and the development of his social network for special needs families, eSpecialMatch.com.
Denise Radicone –Senior Director of Benefits
As Senior Director of Benefits, Denise manages the administration of all employee benefits including health, welfare, retirement plans and fringe benefits. Denise is responsible for developing and executing new programs, as well as implementing strategic improvements to existing benefit policies. She has extensive knowledge and experience in developing and implementing new systems as a means of both streamlining processes and taking advantage of technology to eliminate paper. Denise provides direction and leadership to three other Benefits professionals in the Office of Human Resources.
Denise has 20 years of Human Resources experience with 18 years in benefits administration. She received her bachelor's degree from Siena College in Loudonville, NY after three years of undergraduate studies.
Debra Kienke –Superintendent of Special Education, Oceanside UFSD
This July, the New York Council of Administrators of Special Education, or NYCASE, has named Debra Kienke, the Oceanside School District's director of special education, as 2017's Special Education Administrator of the Year.
Kienke was selected for the honor out of a pool of special education administrators from across New York State, according to a release. "There is no question that she is perceived as a leader among leaders," school Superintendent Dr. Phyllis Harrington, who nominated Kienke for the award, said.
"Deb has established a high level of trust and respect with a wide variety of constituents. Her strong interpersonal skills and vast knowledge and expertise regarding special education at all levels add to her success in implementing programs and supports for students with disabilities," Meg Schlegal, a co-president of NYCASE said in a statement.
Kienke has been credited with creating a vocational lab at the Oceanside Middle School and community-based job sites for high school students with the purpose of preparing students with disabilities for employment after college.
In addition to being named Administrator of the Year, Kienke has served as a president of the Long Island Association of Special Education Administrators, as well as the South Shore Consortium.
Meredyth Martini –Director of Special Education, Malverne UFSD
Meredyth Martini, the director of special education for the Malverne School District, was nominated for Special Education Administrator of the Year, a prestigious distinction bestowed upon one individual in the state by the New York Council of Administrators of Special Education.
Martini, who was honored in Saratoga Springs at the organization's Summer Institute, was among a select pool of highly qualified and highly regarded nominees. She was nominated by Superintendent Dr. James Hunderfund.
"She is an advocate for every child, ensuring that they receive the education and support that they need and deserve," Hunderfund said. "She has served the children of Malverne with grace and excellence."
NYCASE, affiliated with the National Council of Administrators of Special Education, is a professional organization of special education administrators dedicated to advocacy on policy issues that benefit students with disabilities and their families and providing professional development and networking for its members.
Leonard Achan
Leonard Achan, RN, MA, ANP, is a healthcare executive, entrepreneur and artist. He is currently the Chief Innovation Officer of Hospital for Special Surgery (HSS), the world's leading institution for musculoskeletal health. Mr. Achan has over 18 years of executive and academic healthcare leadership experience in a variety of roles spanning clinical, operational, digital, strategic communications, branding and business development. Prior to joining HSS, he served as Senior Associate Dean for Global Communications, Branding and Reputation at the Icahn School of Medicine while concurrently serving as Chief Communications and Access Officer at Mount Sinai Health System in New York City. Mr. Achan is also co-founder and Chairman of Quality Reviews, Inc. RateMyHospital.com and serves on boards of private and nonprofit organizations, most recently being appointed to the Board of Trustees of Adelphi University in Garden City, NY. He is also a contributor to Forbes and Huffington Post. Leonard Achan holds a Bachelor's degree in Nursing from Adelphi University, a Master's and Nurse Practitioner degree from New York University, Post Master's certification in Administration from Villanova University and he is also an alumni and Fellow of The Wharton School of Business at the University of Pennsylvania. Mr. Achan shares his wealth of knowledge locally and abroad as a lecturer and has taught at the Icahn School of Medicine at Mount Sinai, the University of Pennsylvania's Wharton School of Business as well as internationally, at the City University of Hong Kong, The University of Macau, the University of San Carlos and was recently made an Honorary Senior Naval Professor in the Philippines. In his private life, he is a contemporary artist, is married with two children and resides in Nassau County, NY
Joe Pospisil – Vice President, Centro
Joe Pospisil is Vice President of Client Development for Centro. He oversees a team of over thirty five sales executives. Joe and his team are responsible for educating and assisting current Centro clients, as well as increasing the adoption of Centro's technology and service offerings throughout media agencies and brands in the Northeast.
Prior to joining Centro in the fall of 2009, Joe was the Director of Digital Sales for Sportsnet New York (SNY) and The New York Mets. He is responsible for Verizon's customized sponsorship of Metsblog.com – the largest independent sports blog on the web, as well as several exclusive and custom digital executions with Hershey Park, Pepsi, Great Wolf Lodge, Delta and more…
Before SNY, Joe was the Senior Manager for Digital Sales Development at CBS Radio and helped to oversee national digital sales for over 150 radio stations. Joe graduated from Marymount Manhattan College with a BA in Communications and holds an MA in Media Management from Fordham University's Graduate School of Business.
Timothy M. Mahoney
Timothy M. Mahoney received his Juris Doctor Degree from City University School of Law in 2002 and his B.A. from Virginia Commonwealth University in 1999, where he studied Sociology and Music Composition. He is admitted to practice in the State Courts of New York as well as the Federal Courts in the Eastern and Southern Districts of New York. He represented school districts as an associate with Frazer & Feldman from July, 2004 to April, 2007. He was in private practice from 2007 to 2010 handling matters involving civil litigation, commercial claims, copyright and entertainment law, and representation of students with disabilities in IDEA and student discipline hearings. From 2012-2016, when he became associated with the firm, Timothy served as an Impartial Hearing Officer in New York State, hearing due process challenges in matters involving classification, placement and tuition reimbursement pursuant to IDEA and Section 504 of the Rehabilitation Act of 1974, and as a hearing officer with the New York City Environmental Control Board. Since his return to Frazer & Feldman, Timothy's practice has concentrated in the area of special education, including impartial hearings and appeals, and representation of our public school district clients at Section 504 and CSE meetings, student discipline hearings and manifestation determination meetings.
He has lectured for LRP's National Institute on Legal Issues for Educating Individuals with Disabilities, the National Business Institute and at the Nassau County Education Law Committee on the topics of student discipline and students with disabilities, IEP development, bullying and students with disabilities, and regarding the rights of transgender students in public schools. Timothy has co-authored a number of articles with Laura Ferrugiari of our firm, published in the Nassau Lawyer, the law journal of the Nassau County Bar Association, including "Transgender Students in Schools: a Shifting Spectrum of Gender, Identity, Biology, and Expression" (July 2016), "Permissible Drug Use: The Administration of Medication in the School Setting" (April 2016), and "Endrew F: The U.S. Supreme Court's New Standard for Students with Disabilities in Practice" (July 2017).